Things To Do In Oban When It's Raining
Find joy in the rain, jump in puddles, make a splash and smile as a rainbow is waiting to shine bright and illuminate our dark skies. A rainy day just means a change in clothing; warmer jumpers, waterproof jackets, wellies and umbrellas. Don't let the rain spoil your sense of adventure, as there are plenty of things to do in Oban when it's raining. We've listed our favourite things to do on the west coast that will keep you entertained on a dreary, rainy day. 
1. Oban Distillery
When the rain bounces back off the ground, there are few better places to escape the dreich outdoors than the warmth of a whisky distillery. And one of Scotland's finest, smallest and oldest distilleries is just a stone's throw away from our boutique hotel by car or a short 10 minute walk into the town centre – Oban Distillery. Snuggled beneath the steep cliff that overlooks the bay and just a short meander away from the sea, Oban's distillery offers you the opportunity to taste their infamous 14 year old single malt through one of three tasting tours.
This distillery offers a variety of guided tours that will take you behind the scenes and give you unimaginable insights into the ancient art of distilling. From the Taste of Oban Tour, Trade Secrets Tour, to the Oban Cask Signature Tour, there's a tour to suit all connoisseurs. To finish, put your raincoat back on, brave the blustery showers and stroll back to our boutique hotel or find a local restaurant that serves up some of the best gastronomic dishes on the west coast. View our pick of the best restaurants and places to eat in Oban, or take a look at our favourite dog friendly restaurants in Oban.
2. Oban War & Peace Museum 
Another thing to do in Oban when it rains is to visit the historic War and Peace Museum which is located on the Esplanade, adjacent to the North Pier and only 10 minutes walk from our seafront hotel. 
Filled with an incredible collection of artefacts and photographs showcasing the rich cultural history and heritage of Oban and its people, it's the best place to learn about our west coast town. Visitors, tourists and locals alike can immerse themselves in learning about the fishing and maritime industries, the railway, road transport, local activities, Oban's own coliseum; McCaig's Tower and the role Oban played during the war when our seaside town was home to Australian, Canadian and US fleets, and RAF flying boats which resided on the bay. 
It may be raining outside but the adventure and cultural journey never stops in Oban, as the War and Peace Museum aims to educate future generations and preserve Oban's rich history. 
3. Saint Columba Cathedral
This Roman Catholic Cathedral resides in a prominent position on the north east side of Oban Bay and is a must see when visiting our west coast town, no matter the weather. Plus, it's less than 5 minutes walk from our boutique hotel, just a short stroll along the Esplanade. 
With a tall tower looming over the Esplanade, the historic structure and architecture attracts tourists to tour the cathedral and admire the beautiful interior. Once you've explored and learned more about the cathedral's story, put your jacket back on, brave the rain and head to McCaig's Tower where you can appreciate the true size and beauty of the building from above the bay. 
4. Island Tours 
Looking for things to do in Oban in the rain?  With our west coast location and being surrounded by endless miles of dramatic shores, spectacular countryside and surrounding islands, island hopping is the ideal thing to do when it's raining. Jump in the car and jet off to tour Mull, Iona and Staffa all in one day. Or visit the island of Kerrera which you can see from our Sea Terrace or lounge.  Whichever island(s) you choose to explore, there's serenity and adventure around every corner, even in the rain. 
A day trip to Mull is one of our guests favourite excursions as this Hebridean island is known for its incredible landscapes and iconic wildlife. Plus, the vibrance of Tobermory is a must-see when exploring Mull. Visit Mull's museum to learn about the island, the wildlife and its people, or head to the iconic Tobermory Distillery where you can enjoy a whisky or gin tasting experience. With local shops, restaurants, cafes, and eateries that both locals and tourists love, you can look forward to a wholesome trip. For more Mull inspiration, click here to read our blog with an itinerary of things to do on your trip to Mull. 
If you'd like to stay a little bit closer to Oban on a rainy day, we'd recommend travelling to Kerrera to drive along the island's track roads where you can take in the scenery in the comfort of your heated car, and if you're brave, explore the ruins of Gylen Castle, the stronghold of the MacDougalls of Lorne. Once you've travelled around the 10km circuit and enjoyed the incredible vistas, head back to the warmth inside our boutique sea view hotel in Oban. 
5. Shelter from the Oban rain in our own Honesty Bar
We saved the best till last. Our favourite thing to do in Oban in the rain is to sit back, relax, read a book, play a board game, or simply soak up our surroundings with a drink in hand in our Honesty Bar and lounge. 
With sumptuous blue velvet couches to sink into, a calm and relaxed atmosphere, and a fully stocked honesty bar, featuring a variety of locally produced whiskies, Tobermory Gin and Iona Gin and so much more, we can't think of a better place to relax when it's raining outside. 
Whether it's a game of chess by our window, a book from our bookcase or just the company of your family, our lounge is the perfect escape from the rain. Instead of a bar crawl through Oban's town centre in the rain, our Honesty Bar can keep you dry and satisfied with a drink in hand. From hand-crafted and distilled gins from our surrounding isles, gin lovers are spoiled for choice. We also serve a selection of vodka spirits and Scottish malts including, Oban's own 14 year old malt, Glen Scotia Double Cask single malt and Bunnahhabhian's 12 year old malt. 
Things to do in Oban for families
Whether it's hard-to-please teenagers, energetic toddlers, or fully grown adults just ready for a new adventure, there will be something spectacular to do in Oban that can be enjoyed by the whole family! Children are amazing at making everything in life look like a joy ride. There is something so intimate and precious about having a full day of family bonding activities in the rain, whilst your young ones are jumping in puddles and dancing around in the rain together.
6. Oban fishing trips
Oban fishing trips are enjoyed by people of all ages and create memorable family experiences and intimate family bonding time. Whilst looking upon the gorgeous coastline, along with a vast array of different fish, you will hopefully spot some of the spectacular local wildlife, from seals, sea eagles to even whales and dolphins. With this 3 hour fishing trip, leaving from Oban Time Slipway, you can tour round the island of Kerrera. View more and book here.
7. Castle hunting
Oban never falls short of places to explore. Combine adventure with education and hunt down the wonderful and fascinating mediaeval castles near Oban, located in some of the most scenic spots in Scotland. Escape the rain and take your car for a tour round the best ruined castles and magnificent structures near Oban, near our seaside town, making for the perfect day-trip for you and your family to step inside a real life fairytail together.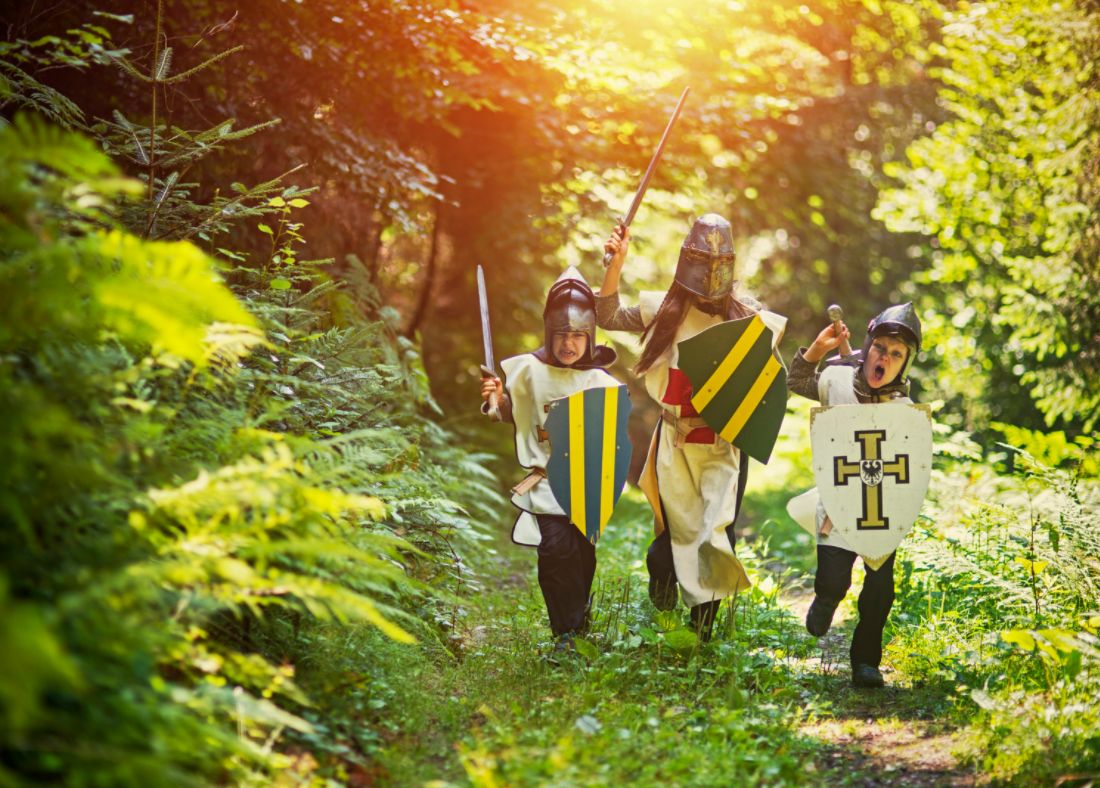 8. Chocolate Factory 
If you're looking for time to dry off and escape indoors then relax and indulge in Oban's very own chocolate company. There's nothing kids (and adults) love more than sweets, and in this factory you can shop and watch the delicious chocolates made right in front of your eyes. Sit back, relax and enjoy an indulgent hot chocolate and home baking together. View more here.
9. Horse riding Oban
If your child or teenager has dreamt of owning their own pony, rain should not stop them from living out their childhood dreams. A trip to Oban would be the perfect place to ride or trek your way through the Argyll and Bute countryside and discover some of the most scenic locations in Scotland. Situated a short distance from Oban Town Centre, Achnalarig Riding Stables specialises in pony riding for all ages and abilities. View more and book here.
10. Cycling Oban
For your slightly older children, Oban is the perfect family retreat with many amazing places to go cycling. With forest tracks and paths for mountain biking or single roads suitable for all bikes, there will be something for the whole family to enjoy. Ride past the beautiful calming glens, whiz through the puddles and see who can get the biggest splash, or catch the ferry and discover the nearby islands. However long you're in Oban for, the premier shop in Oban offers touring bikes, mountain bikes and E-bikes. View more and start your adventure here.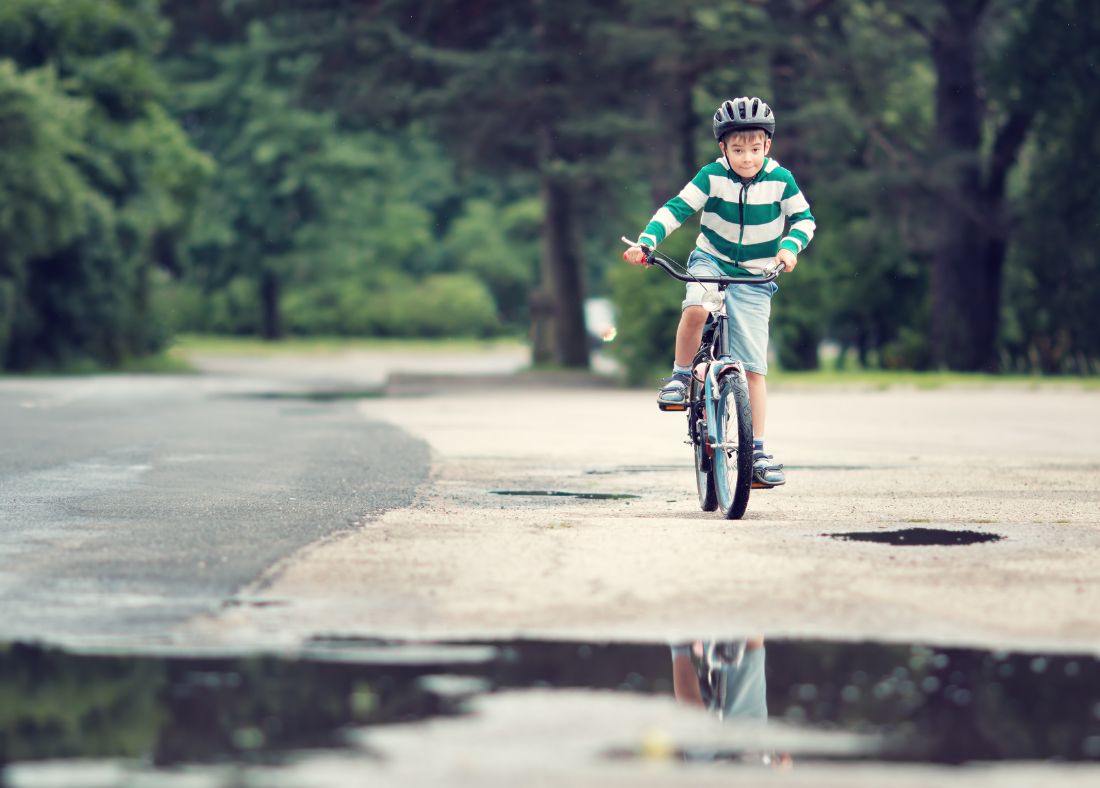 Unusual things to do in Oban
It's always good to be optimistic and plan for the days it's not raining as well. If you're looking to make your trip extra memorable with unusual things to do in Oban then look no further! Oban is packed with unique and quirky things to do because of its ease of access to nearby islands, rural areas and miles of spectacular coastline. These can all be enjoyed with a coat and umbrella in hand while mother nature runs its course.
11. Whale watching
In particular, Oban is a great location to get up close and personal with some spectacular sea life. Porpoises and bottlenose, risso and white-beaked dolphins are most commonly seen in the waters surrounding Oban and Lorn, and are frequently seen all year round. The minke and killer whales are more of a rare spot however, making it a truly unique and remarkable experience when you eventually set your eyes on one. The eight-tonne minke whale is more commonly spotted during the summer and autumn months and is best seen on a specialised whale-watching boat trip, whilst the rare and glorious black and white killer whale is found in the Hebrides.
12. Scuba diving 
There's no better way to escape the rain than to fully emerge yourself underwater and discover a whole new world located in the depths of Obans coastline. Try-A-Dive at Puffin Dive Centre and feel the weightlessness of being able to comfortably breathe fully underwater and immerse yourself in the out-of-this world experience surrounded by bright colours, unique beauty and swim with captivating species of local fish, crabs and octopus. Book your session and learn more here.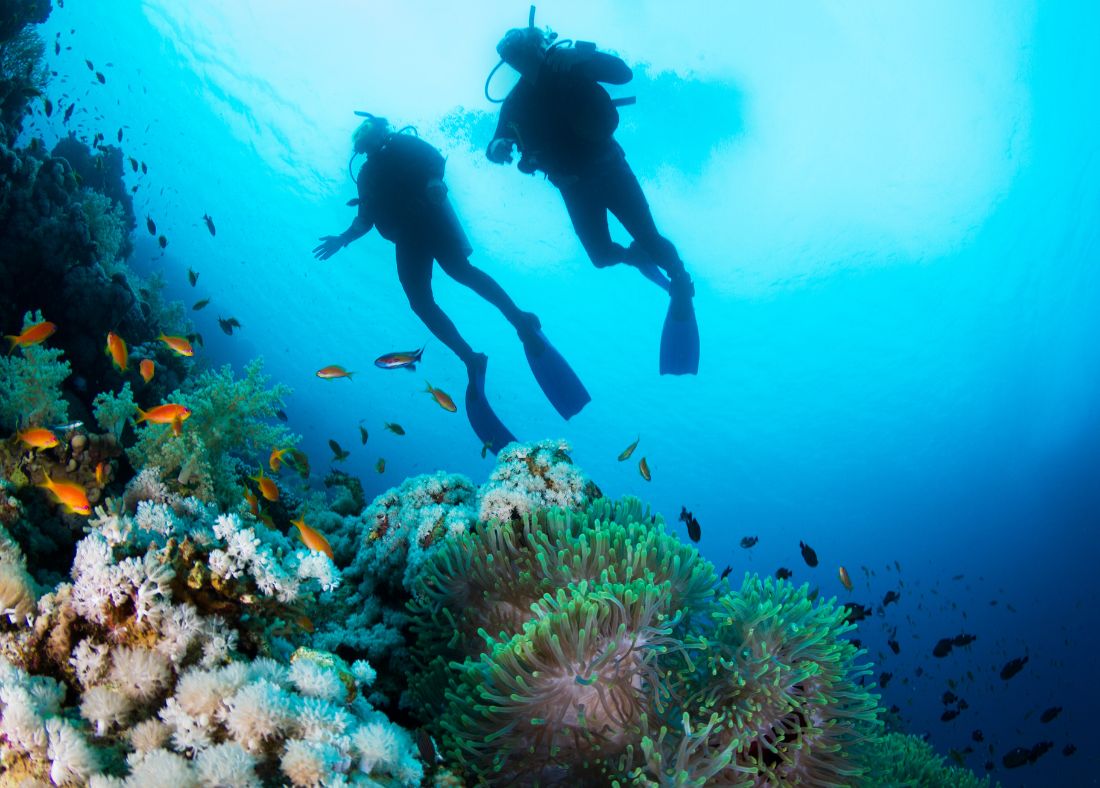 13. Basking shark tours
At Basking Shark Scotland in Oban you have the unique opportunity to experience a full day exploring Scotland's most remarkable wildlife Oban has to offer. Their one-day basking shark boat tour allows everyone on board to get up close and personal with one of Scotland's more talked about creatures, with options to safely swim and snorkel nearby for a truly thrilling experience. You will act as real life basking shark researchers, recording sightings and reporting important information you find on the sharks. Basking sharks are said to seasonally migrate to Oban's shores during the Spring and sightings peak during July and August. Book your one-day tour and learn more here.
14. Discover majestic waterfalls
Oban is the perfect location to adventure and explore the spectacular array of enchanting waterfalls and trails. There is something so unique and romantic that comes from the ultimate peace you get from listening to the soothing sounds of Falls or Lora and breathing in the fresh, crisp Scottish air. Escape the rain and take your car for a hurl around the best waterfalls in Oban.
We have everything you need and more to escape the rain. Relax in our contemporary setting and enjoy one another's company. The rain will pass and your Oban adventure can resume. If you need a little more Oban inspiration, we've got you covered with all the local attractions and must-sees. Make your trip unforgettable with No. 26 & discover the best things to do and see in Oban.